Elevating Recruitment Transforming Talent Acquisition for Wolt
Creative Strategy
Art Direction & Design
Copy & Microcopy
Campaign Management
Lead Gen Funnel Formations
Converted Landing Pages
Creative Strategy // Art Direction & Design // Copy & Microcopy // Campaign Management // Lead Gen Funnel Formations // Converted Landing Pages
In the dynamic world of Wolt, a leading food delivery platform, our journey began with a challenge – redefine recruitment strategies and become the driving force in acquiring top talent for Wolt Market and the support center. With creativity as our compass, we crafted tailored advertisements, reshaping the recruitment landscape and establishing ourselves as Wolt's primary recruitment partner in Israel.

Transforming Wolt's Talent Landscape
When Wolt sought to revolutionize its recruitment game, they turned to us. Tasked with targeting specific audiences—Wolt Market and support center representatives—we crafted unique, attention-grabbing ads. Our approach didn't stop there; we built a lead infrastructure with dedicated landing pages, collecting targeted leads and surpassing the efficacy of conventional recruitment methods. The outcome? Impressive results that have solidified our status as Wolt's foremost recruitment source in Israel.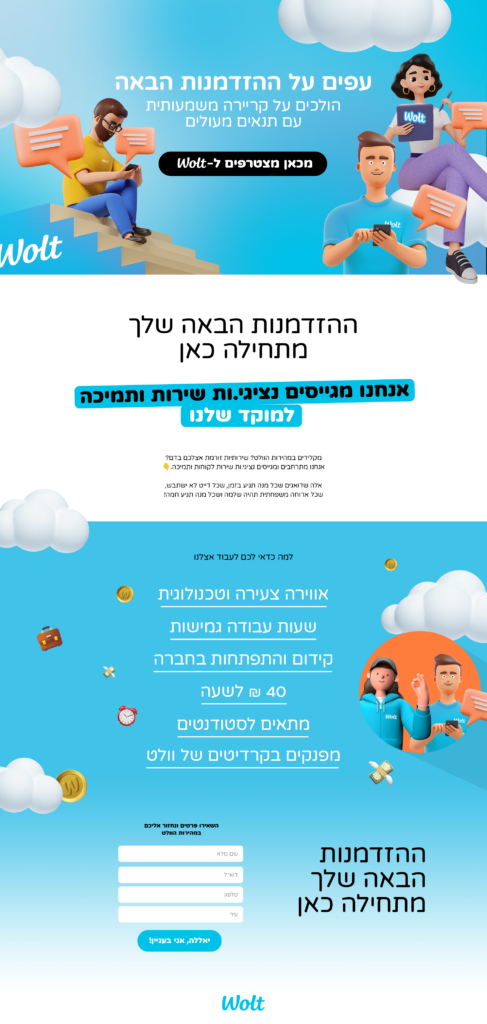 Redefining Wolt's Recruitment Journey
Before our collaboration, Wolt navigated the recruitment scene through job sites, agencies, and Facebook—a broad approach that lacked precision. We took the reins, segmenting and characterizing target audiences. Tailored ads, strategically designed to resonate with the audience, became our forte. From a successful initial campaign in Rishon LeZion to recruiting store managers and support representatives across expanding stores, our impact on Wolt's recruitment strategy has been nothing short of revolutionary.
Our journey with Wolt wasn't just about ads; it was a strategic evolution. We delved into data, crafted specific ads in the campaign's language, and sparked curiosity in the right candidates. From "Collectors" campaigns in the first Wolt Market store to expanding recruitment horizons, our collaboration swiftly evolved into a pivotal force. Today, as the primary recruitment source for Wolt in Israel, our innovative approach continues to redefine talent acquisition for this dynamic company.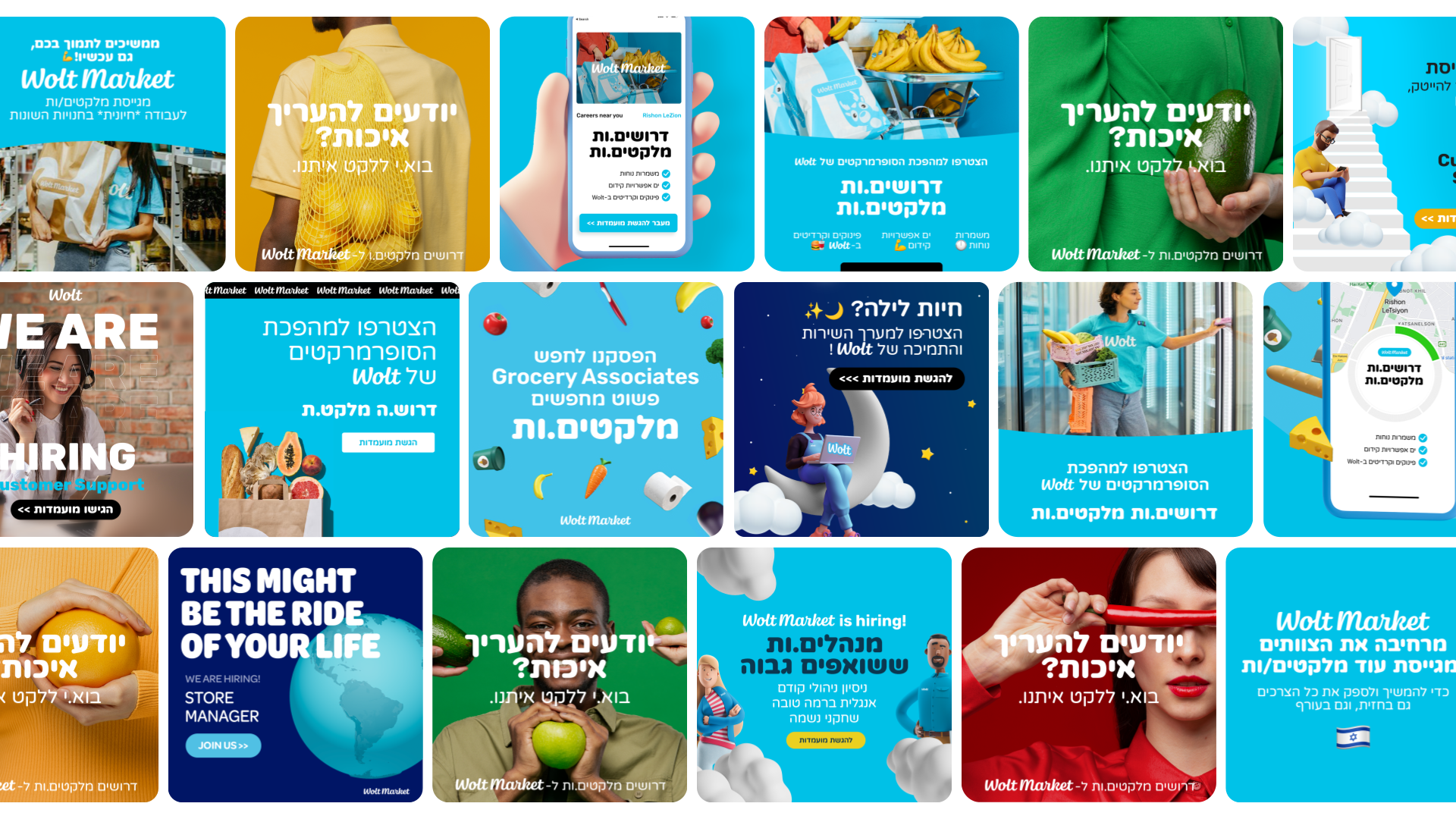 Ready to create something
extraordinary?