Gesher Party
Lead by Orly Levy-Abekasis
Determined to make a great change in society using GirlPow(d)er, Orly Levy revived the party and gave the others a run for their money by standing up for the weak and proving social investment is also financially wise. 
Dealing with several battlefronts simultaneously, our job was to produce original content for the party's digital campaign to create buzz and engagement throughout social media and of course, get people to vote.
Having in mind what we wanted to portray – an image of a connected leader, who's going to solve our day-to-day problems, we created the main campaign hashtag:
Next was deciding on the right typography to throw in the sass digital marketing calls for.
We set out to gain the female voters' support and targeted our audience accordingly, both creatively and PPC-wise.
Showing people we mean business and intend to deal with their REAL problems was crucial. 
We came up with the most urgent issues and put them straight up, short and bold, to draw the line between Orly, and the rest of the politicians who only seek to "seal the deal".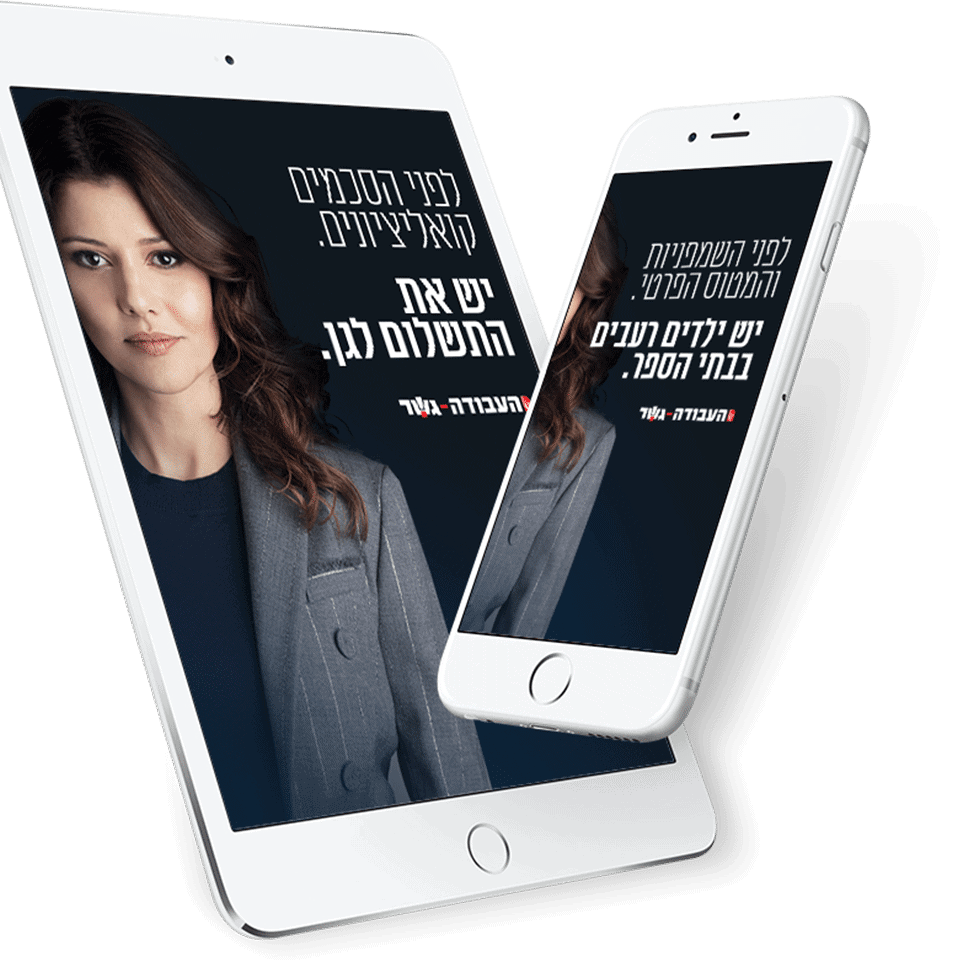 Organic reach on social media
Video views in the first 24 hours
New followers on social media: Instagram, Facebook & Twitter
The "Yes, I'm Talking To You, woman"
Next, we wanted to target specific groups in order to gain more sympathy, so we made specific videos for three majorly deprived yet large feminine groups in Israel: teachers, nurses and business owners.
women's impressions in total!
And finally, right before the ballots were about to shut down, it was time for the grand finale. We posted an Instagram story campaign, asking people who know doubters to write down their number and get a surprising phone call from Orly Levy herself 🙂
Users who needed to get the precious call. Only half of them did.