A popular platform that provides event owners (or their guests, to be more accurate) the ability to receive gift payments via credit card and other services, designed to make the planning process – easy 🙂 
Our mission: increase the engagement of the engaged (see what we did there?)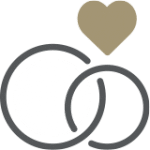 First thing we always do is to make sure we have the basics – brand voice & tone and strategy, which were both MIA. So after we worked these out, the website was up next – undergoing a complete UX UI makeover, both the main one and their entire event management system.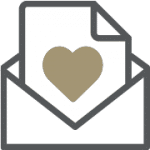 When it comes to facebook, we like to keep it more fun and to the point, where their hysterical presenter really came in handy. Combined with some super trendy visuals and an impeccable use of words –
we hit the nail on the head. 
On top of our mind blowing organic content, we designed their smart special-days campaigns, AO product oriented and IG targeting campaigns, covering all ground for maximum results.
At the same time, we created their IG strategy, designating the platform to connect with our brides (whilst FB was mostly men, couples and all event types) using 3 main anchors: trendy wedding inspo, social proof (real testimonials) and diversity – showing different types of couples.
And the grid design? is gonna make you say "I do"!